Members
Trumpets

Doug Bown
Karyn Jones
Tony Garmot

Trombones

John Kendeigh
Bob McElderry
Carl Johnson
Clayton Murphy

Saxophones

Julie Murphy
Zachary Valentine
Carolyn Small

​Rhythm

​

Adam Latham

Bryan Martens

Robert (Bob) Stinson
---
History of the CJC Big Band
The CJC Big Band was founded in the 1980's by local musicians in the Des Moines area. The band has performed at many different events and functions throughout its history, including Jazz in July, swing dance events, Ballroom events, Jasper Winery Events, as a guest band with the Des Moines Big Band, and more!
For more information on our history, check out this
history file
.
SECTION BELOW IS UNDER CONSTRUCTION - WEB ADMIN
---
| | |
| --- | --- |
| Julie Murphy - Julie plays the Clarinet, Saxophones, Flute, and handbells and has played with the CJC Band since 2015. Julie has played with a number of groups in her past, including the: Des Moines Metro Concert and Jazz Bands; Des Moines Community Orchestra; Westminster Fine Arts Orchestra; Opus 3 Woodwind Trio; Arcadia Wind Quintet; Des Moines Community Playhouse and StageWest; Artistic Director, Des Moines Diversity Chorus. Julie received a B.M.E. and M.P.A. at Drake University and an M.A. at the University of Iowa. Julie is currently works as a Paralegal at Principal Financial. | --- |
---
---
---
---
| | |
| --- | --- |
| Bob McElderry - Bob plays the trombone in the CJC Big Band and joined the band around 2006. Bob has also performed in the Sacred Heart Sax and Brass Band and vocals groups in the area. Bob went to Drake University and works at Principal in Des Moines, IA. Bob's musical influences include Carl Fontana, Bill Watrous, and Urbie Green​ | |
---
| | |
| --- | --- |
| John Kendeigh - ​John Kendeigh, Trombone - John Kendeigh has played as the lead trombonist for the CJC Big Band since 2000 and serves as the band's announcer. John co-directed the band from 2002 - 2009. John played with the Des Moines Metro Concert Band and Jazz Band for 28 years and has performed with: the Des Moines Playhouse, the Guy Lombardo Orchestra, the Russ Morgan Orchestra, and in the back-up bands for Frankie Valli and the Four Seasons and Johnny Mathis. John received a bachelor's degree in business from Drake University where he also played in ensembles and is a CPA. John is currently a Senior Manager at Tarbell & CO P.L.C. and also serves as Secretary Treasurer for Local 75, American Federation of Musicians & the Mid-States Conference of Musicians, and as Vice-President and Treasurer for Music Under the Stars, Inc. John is married and the proud father of twins. | |
---
| | |
| --- | --- |
| Clayton Murphy - Clayton Murphy plays the tenor and bass trombone and has been with the CJC Big Band since 2005. Clayton plays in many groups including: the Des Moines Big Band, the Central Iowa Symphony, the Des Moines Community Orchestra and Music Under the Stars. Clayton earned his undergraduate degree from Northern Illinois University and did graduate work at St. John's University in New York City. Clayton has studied Trombone with Karl Killinger, Wilbur Pursley and James Mattern and studied conducting with William Nichols and Frederick Fennell. Calyton's favorite trombonists include Urbie Green, George Roberts, and Carl Fontana. Clayton is currently retired after a 30 year career in Property Insurance Underwriting. | |
---
---
Bryan Martens

-

Bryan Martens is a pianist, organist, arranger, and director who lives on his family farm near Earlham. He is currently the organist at St. Aidan's Anglican Church. Bryan was an electronics technician at Ligntning Music in Dallas, Texas, and Leo's Professional Audio in Oakland, California. He now works on his computer-based recording studio. He has released two CD's, one of classical piano recordings, and a "piano with ensemble" gospel CD. He has worked recently with Tina Haas-Findley on recordings and performances. They have finished three out of the five CD's planned in the project. Bryan also accompanies the Des Moines Diversity Chorus.
---
Robert (Bob) Stinson - Bob Stinson has been guitarist and vocalist for the CJC Big Band since 2014. Bob studied under legendary Des Moines jazz guitarist Ben Harrison and has played for The Ray Faubus Orchestra, The Ralph Zarnow Orchestra, The Bob Smith "Glen Miller" Band and the Al Ford Orchestra. In the 1970's and 1980's, Bob fronted his own oldies and top 40 cover band "Jericho". Bob's largest musical influence has been the great Freddie Green, guitarist for the Count Basie Orchestra.
On the vocal side of the ledger, Bob has a passion for the romantic ballad and the music of Billy Eckstine. Bob credits his good friend and vocal coach, Des Moines' own Blues Hall of Fame member, Tina Haase Findlay for keeping his voice in shape. Regarding his time in the band, " [Bob] considers it an honor to work with the incredible musicians in the CJC Big Band. It is an absolute joy to keep this beautiful music alive".
---
Carl Johnson

- Carl plays the Trombone in the CJC Big Band and has played with the group since approximately 2011. Carl is involved with many groups in the Des Moines area, including the following: Des Moines Community Orchestra (Music Director/Conductor), Des Moines Community Theatre (Conductor), Walnut Hills UMC (Hand bell choir conductor). Carl received his Undergraduate degree and teaching credential from UCLA, and a Master's degree in conducting from Drake University. Paul Tanner (Glenn Miller's lead trombone player for all the years he had a civilian band) was Carl's trombone instructor at UCLA and a friend until his passing in 2013. Paul was a strong influence on Carl as a player, educator, and person.
---
| | |
| --- | --- |
| Karyn Jones has been a member of the CJC trumpet section since 2010. She graduated from the University of Minnesota in 2008 and is a Pride of Minnesota Marching Band and Jazz II alum. Karyn studies jazz & bebop under the direction of her father/mentor, Steve Jones (former lead trumpet US Army Blues and DSM Big Band). Karyn loves playing harmony on 3rd and prefers melodic and technically challenging solis over screaming trumpet bravado. Her influences include Count Basie's: Breakfast, Dance & Barbecue, Art Pepper's: plus 11, and Miles Davis: Kind of Blue. Karyn also dabbles in Piano, Ukulele, and Vocals. Her day job is as a Senior Regulatory Consultant at EcoEngineers. | |
---
Adam Latham is originally

from Aurora, IL and is a member of the CJC rhythm section. Since moving to Des Moines, Adam had been an active musician and enjoys

playing with local artists, such as Heath Alan, Tina Haase-Findlay, Sam Salamone, Rob Ankum, and more. Adam is currently

studying Data Analytics and Actuarial Science at Drake University.
---
Powered by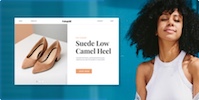 Create your own unique website with customizable templates.